Billy Porter says he feels 'grounded and powerful' in heels after stunning on Tony Awards red carpet
The award-winning actor wore an "upcycled" couture gown to the Tony Awards.
Tony and Grammy award-winning performer Billy Porter has slayed every major red carpet with his fierce and unique fashion choices.
It was his groundbreaking role in "Kinky Boots" that helped him put his best foot forward.
"I got my shot being a drag queen and it made me feel the most grounded and powerful that I have ever felt in my like and I'm not going back," Porter said Monday on "GMA."
He said that he thinks "there is a heteronormative construct" when it comes to gender roles in fashion.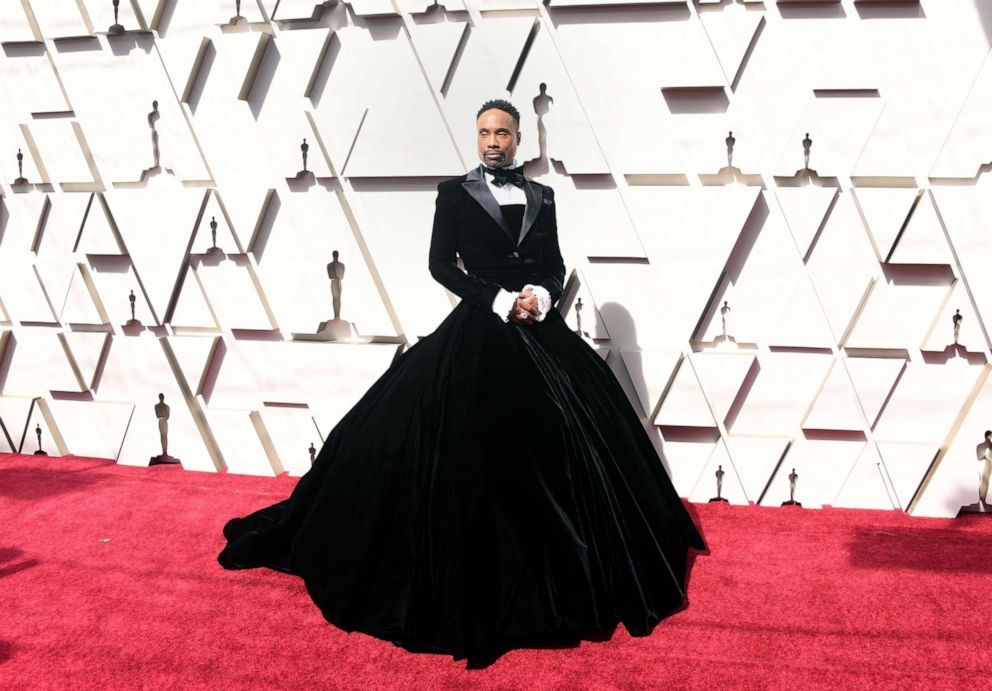 "When women wear pants that's not a problem, that's strong, that's powerful being associated with masculinity," he said. "Because if a man wears a dress, then that's disgusting. So what are we saying? Women are powerful and men are disgusting. I'm not doing that anymore. So I'm going to wear a dress when I want to."
His latest fashion choice was a "gender fluid evening" suit from Celestino Couture for Sunday night's Tony Awards.
"There is a company called Scenery Bags and they take old curtains from shows that close and they turn them into different [things]," Porter said. "They asked my stylist, 'Could you do something with the curtain?'"
Porter's team decided to make the curtain into a dress and enlisted in a couture company that uses "upcycled fabrics" to make high end fashion pieces.
Porter, who was nominated for a Golden Globe for his performance in the hit FX show "Pose," said there were few actors like himself when he started acting.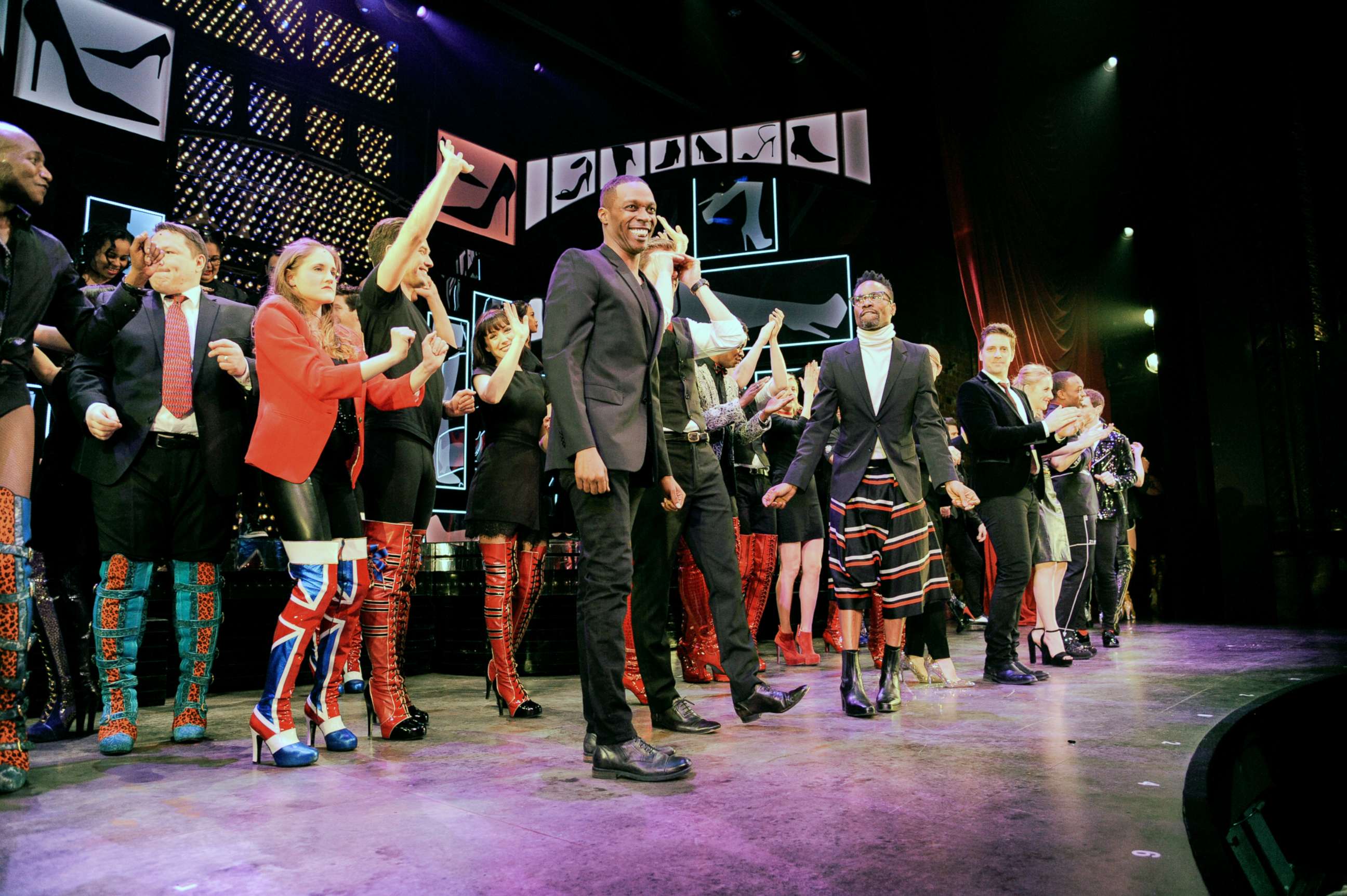 "As an African-American, out, gay, Christian man in this world, there is no representation for that. I never saw anything that looked like me," he explained. "The only thing I felt was you're unworthy. Your humanity is not worth anything. And they are trying to take us back there and I'm not going back there either."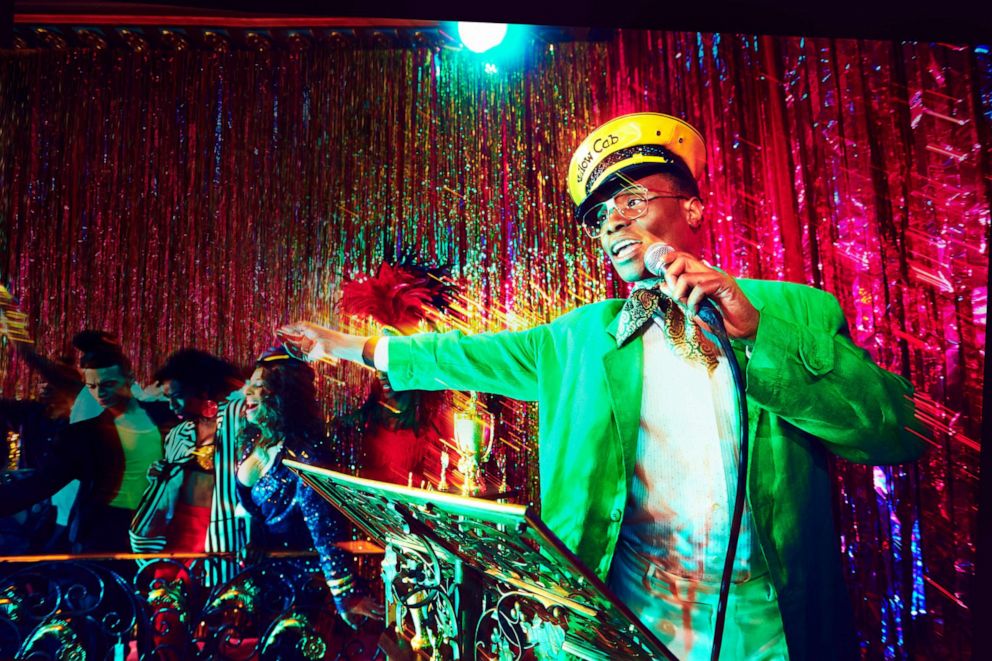 He went on, "The arts has a way of changing hearts and minds. You know, we can reach into the soul of a person, the heart of a person and change the molecular structure of their thought process through our art. It cracks open your mind and you have a space to understand everybody. We all are worthy."
Season 2 of "Pose" premieres Tuesday night on FX.